Hey, you -- need

some help bringing your life and career to the next level?
Slow down, do less, be more
Organic Intelligence® personalised coaching
Are you a working professional looking to take your career to the next level? Do you struggle with stress, burnout, or lack of focus in your professional life? Organic Intelligence® coaching may be just what you need to thrive in your career and achieve greater success and fulfillment.
Yes, Level up my life & career
At our Organic Intelligence® coaching sessions, our Human Empowerment & Resiliency OI-certified coach will guide you through a personalized journey of self-discovery and growth, using mindfulness, movement and self-care techniques to help you unlock your full potential.

YES, I NEED THIS
Here's what an O.I. session looks like:
Through our coaching sessions, you'll learn how to activate your body's natural healing mechanisms to reduce stress and improve your overall well-being, while cultivating greater emotional intelligence, resilience and focus.
Our coaching sessions are tailored to your specific needs and goals, whether you're a business owner, executive, or working professional. Our OI-certified coach will work with you to identify your strengths and weaknesses, and to develop a personalized plan to help you achieve your professional goals.
Our Organic Intelligence® coaching sessions are designed to help you:

Reduce stress and burnout
Improve focus and productivity
Cultivate greater emotional intelligence and resilience
Achieve greater success and fulfillment in your career

Our coaching sessions are available in person or online, making it easy to fit into your busy schedule. So why wait? Sign up for our Organic Intelligence® coaching sessions today and start achieving your full potential in your professional life!
'Helena is one of the most empowering teachers I've ever worked with and shows artists how to have a life-long creative career through practical techniques'
Johanna O' Brien
Actress
'I truly believe Helena is doing groundbreaking work in the field of training actors. Helena was in the room for my very first audition and I've been working with her ever since'
Tony Doyle
Actor
And just who will be teaching you Human Empowerment & Resiliency?


Me! I'm Helena Walsh

Voice & Acting Coach | Human Empowerment & Resiliency Organic Intelligence® Consultant.
For over 25 years, I have been transforming personal and collective lives, firstly as a voice and acting coach, a leader and director in international organisations, and more recently, as an entrepreneur, business woman and human empowerment and resiliency coach in the international arts world. My work supports my clients to break through personal and organisational obstacles that seem to be holding them back in their personal and professional lives.
My programmes and workshops are one of a kind, encouraging collective transformation and empowering interpersonal relationships within your team so that they may become more co-creative, innovative and inspired.
I design human empowerment and resiliency programmes for the corporate world and have worked with start-ups and corporations including Google, LinkedIn, AIB, Facebook, Henry J Lyons and many more.
"Her work is extraordinary"
"Helena assisted me in opening up doors to my character's history & helped to unlock elements to their story. Her work is extraordinary and drives you to build a world around your character through narrative and imagination. Her help and support is like no other. Highly recommend working with this master craftswoman.."

LAURENCE O' FUARAIN

ACTOR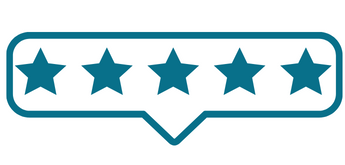 I've been working with Helena since we met in acting school a number of years ago. She's like a wizard that can see and bring out things in you that you might never thought possible without her. Helena has genuinely helped me be a better, happier and more balanced actor and human. Couldn't recommend her and the team enough
Jason Daly
Actor
Working with Helena was one of the best decisions I've ever made. It has transformed my approach to acting, and since working with her I've seen huge self-growth - both as an actor and on a personal level. I'm excited to continue working with Helena and to see where her work and support takes me next.
Aine Flanagan
Actress
Helena's teachings and support will guide you through a journey of discovery and exploration of the humanity in not only you as the artist, but also in you as yourself. You'll feel more empowered and fearless as she brings light into the unknown ahead of your artistry's journey. I've been studying with her for a while and all I can say now is that, reading a script, working on character and telling stories have become so nuanced, so humane and magical. So, I can't recommend her enough. She's a badass coach and human being!.

Matheus Tonon
Actor
The most brilliantly adaptive acting training imaginable, one of the greats.
Justin Ensor
Actor
WHAT IS FITZMAURICE VOICEWORK?
What is Organic Intelligence®?
MY LAST PIECE OF ADVICE
Being in the body will quieten the mind.
Being in the body will quieten the mind and bring you more easily into the present moment so you can respond from where you are. Being present invites you to allow all that is, to be there and express from there. We are not used to the body doing the speaking and listening to what the body has to say. Listening to the body honours the whole person. However, we have not been educated to honour the more vulnerable expression of the body, which feels more unknown. We have been educated to have an opinion about the world, others, ourselves. We have been educated to know and the art of speaking lies in the unknown present moment of expression.